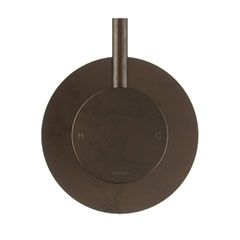 ab
Aged Brass
It's difficult to resist the glorious ambience of Aged Brass. For exquisite texture or desirable contrast, the finish enhances the most sophisticated designs. From modern monochrome canvases, to New York colonial inspired retreats, to commanding contemporary spaces. Constantly transforming, Aged Brass is an un-lacquered living finish that appreciates change from time, touch, water and the atmosphere. This produces its unique beautiful texture. Before this finish is dispatched, we ensure it experiences the stunning ageing process from its raw brass state. Created by hand, the finish features imperfections which makes it distinctive from electroplated finishes such as Chrome or Brushed Nickel. As a natural finish it does not need to be preserved; the ageing adds to its allure. Carefully coordinated with bath mixers, fixtures and accessories, this finish makes your space captivating and always rewarding.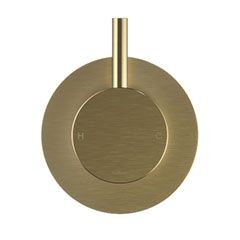 bb
Brushed Brass
The Brushed Brass finish adds an elegant touch to spaces while instilling a feeling of quality and designer functionality throughout. With an authentic industrial appearance that complements a variety of designs and décor, this finish is much more subtle in its shine than polished brass and perfect for a more pared back approach to elements. For visual performance the finish offers versatility for a range of designs, from the minimalistic and ultra modern to authentic styles and rustic retreats. The finish is defined by visible brushed strokes that can truly make a space more soothing. Refreshing while representing an intelligent choice, it can provide essential texture to the room's design and overall mood without being overbearing.
bc
Brushed Copper
Matched with the perfect finish, architectural tapware becomes defining texture to transcend lavish bathrooms and sumptuous kitchens. Whether the theme is city chic, contemporary charm or luxury country flavour, Brushed Copper shares a revered elegance to add to your design. With its own alluring shine and delightful tone, the finish is more discreet and slightly more pared back in tone compared to bright copper. Brushed Copper is a copper finish that is more reserved in its appearance, and perfect for fusing with the greater design theme. Confident looks and exquisite texture lets you transform kitchen mixers, bath tapware, shower sets and more with this splendid finish that provides your space with a warmth and sophistication.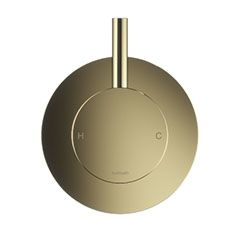 nb
Natural Brass
Incredibly inviting, its beauty is very real because Natural Brass is a living finish. Gorgeous natural detail brings character and can complement a range of designs and spaces defined by white marble, dark wood and more. Natural brass tapware reacts to the environment and is known for its ability to age gracefully while retaining its functionality. As a result of the organic process, the patina the texture and colour of the surface features a stunning, ageless appearance. Enhance your design with some romance and hints of history with the natural brass finish inspired by nature and reflective of the environment. This finish is superb for capturing feelings of relaxation for bathrooms and adding an inspirational atmosphere to kitchens. This is a living finishes hence over time it will change & patina. An occasional light polish when desired with a brass polisher will help to remove the tarnish.